Non-Profit Horse Programs
If you're involved with a non-profit horse program, we'd love to hear from you!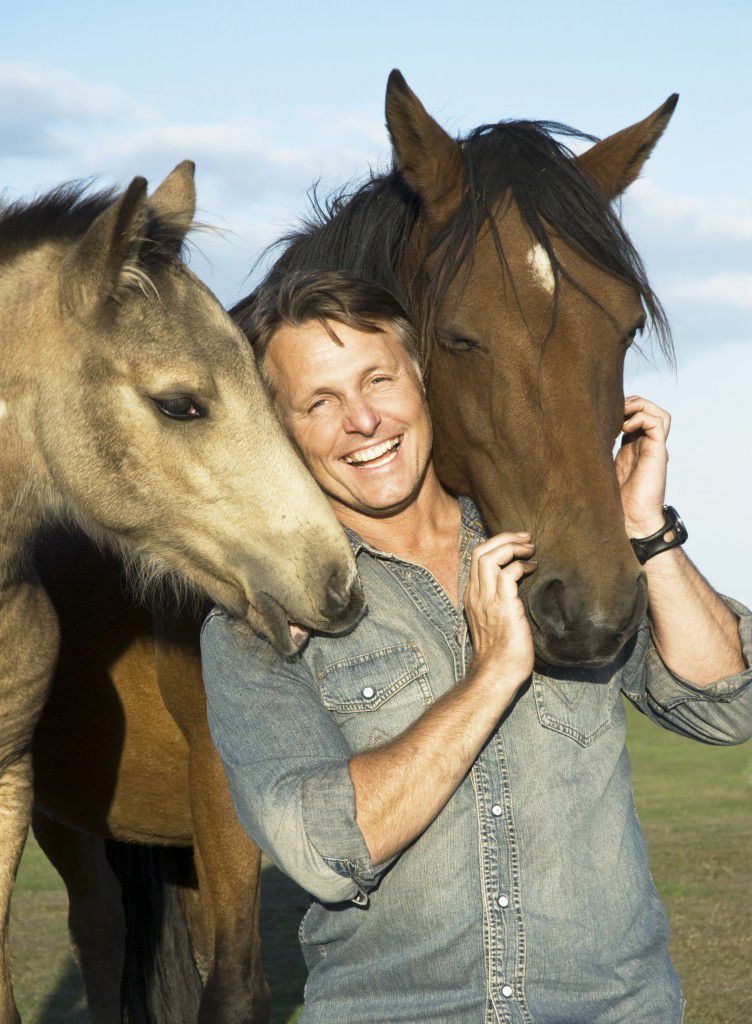 ElectroBraid®, with Woodstream Corp., works with 501(c)(3) non-profits to offer its ElectroBraid® products and fencing supplies.
ElectroBraid® supports non-profits in both the United States and Canada by discounting or donating fencing supplies and accessories to these organizations. We teamed up with A Home for Every Horse to collaborate and network with over 600 different 501(c)(3) horse rescue groups across the country.
Through this network of rescue groups, ElectroBraid® will be able to give donations and discounts to non-profit groups who are in need of assistance. The standard discount for non-profits is 25% off the total order.
A Home for Every Horse is the result of the partnership between the Equine Network and The American Horse Council's Unwanted Horse Coalition. According to their mission statement, they aim to help rescue organizations find forever homes for the over 170,000 homeless horses in need of shelter and care. They are also committed to providing education to the equine industry about the plight of homeless horses.
Contact A Home for Every Horse to see how we can best collaborate with your non-profit.
Email ahfeh@equine.com
Call 303-253-6400.
If you are a non-profit interested in being considered for a discounted ElectroBraid® system, please send the following information to ahfeh@equine.com.
Non-Profit Name
Contact Person's Name
Contact Phone Number
Email Address
Non-Profit Address
Non-Profit Website
501c3 or Canadian attorney verification
Have you received a discount in the past?
Total Estimate Of Products Needed (discount excludes website bundles)
If you have any questions about the ElectroBraid® system, please contact our Consumer Care Team at 1-855-EB FENCE.
Since its inception in 2000, ElectroBraid® has aided over 200 non-profits including therapeutic riding centers that help at risk youth, juvenile probation departments, equine assisted experiential learning and psychotherapy programs, children and adults with disabilities as well as wounded military personnel and veterans. Many of the non-profits we work with are a part of PATH International (Professional Association of Therapeutic Horsemanship International).
"The benefit of the services these non-profits provide, from therapeutic riding centers to horse rescues and sanctuaries, are immeasurable. Knowing costs are a large factor, Woodstream looks for opportunities to provide them with the necessary equipment to keep their horses safe and their programs running smoothly."

– Andrea Itnyre, Category Segment Specialist, ElectroBraid®
ElectroBraid® also donates its products to horse rescues and sanctuaries, like The Pegasus Project, that take in horses that are at risk, neglected or bound for slaughter.
"As a non-profit horse rescue organization, The Pegasus Project is always grateful for assistance from horse-oriented businesses. The discount offered to us by ElectroBraid allowed Pegasus to complete the construction of our facility, and the nice folks there assisted us in every way in calculating precisely what we needed. They were courteous, timely and supportive. They make the best horse fencing around!"

– Allyson Decanio, president of The Pegasus Project