Doing seasonal check-ups on your electric fence can help you keep your fence in good condition. It can also tell you where there's more wear and tear in a certain part of the fencing, or if there's a problem that is stopping it from functioning at its best. Fall is a great time to check out the potential damage the summer brought to your fencing, along with preparing for the winter season.
Fall Tips for Electric Fencing
Since it's important to keep up with your fence, it's a great idea to perform a thorough checkup on your system at the beginning of a new season. Fall, although a season that doesn't usually interfere with the function of your electric fencing like winter or summer, is still a time when you should be doing upkeep.
Short-circuiting fences can become a big problem in the fall. Any brush, grass, branches, or leaf piles can cause the fence to short-circuit, therefore not delivering a shock to any animal you're trying to keep in or out. It's common for trees to drop dead branches, leaves, and fruit on fences. If touching the wire, whatever is on the line will drain the power of the charger. When clearing leaves, dead plants, or debris off your property, make sure to avoid piling them near your fencing so that they don't short circuit the fence.
If you notice trees that look like they could fall onto your fence, it might be smart to trim them or cut them down ahead of time if they seem like they could be dying. Fall and winter weather can cause big branches and parts of trees or whole trees to fall. When this happens, it can take the system down.
If you use a solar charger, you may find yourself having to adjust the angle of the solar panel so that it gets the most sun that it can. As it gets closer to winter, you might need to position the solar chargers more south than you had in the long days of summer to keep your charger energized by solar power. Fallen leaves and debris can also prevent your energizer from receiving the sun's power, so if you notice low voltage, make sure nothing is covering the panels of the chargers.
Cold weather can influence your fencing wires, as the changing of the temperatures can add stress to the wires. You may want to loosen the tension to prevent damage and prepare for snow falling if you live in an area where winter weather comes early with heavy snow.
Plastic insulators can be deteriorated by UV rays, so after a long, hot summer, you might need to replace these going into the fall season. They can also be pulled loose by animals or tree limbs. When checking insulators, check the voltage too. Making sure that your voltage isn't dropping can reassure you that your fence is working fine… and if it is dropping, it indicates something is wrong.
Be sure that your posts are sturdy and standing upright. Are they rotting and in need of a replacement? Gates should also be standing straight, not leaning towards one side or another. Even the smallest of problems can quickly turn into a big problem or cause other small problems around your fencing system.
To learn more about caring for your fence through the seasons, check out this article!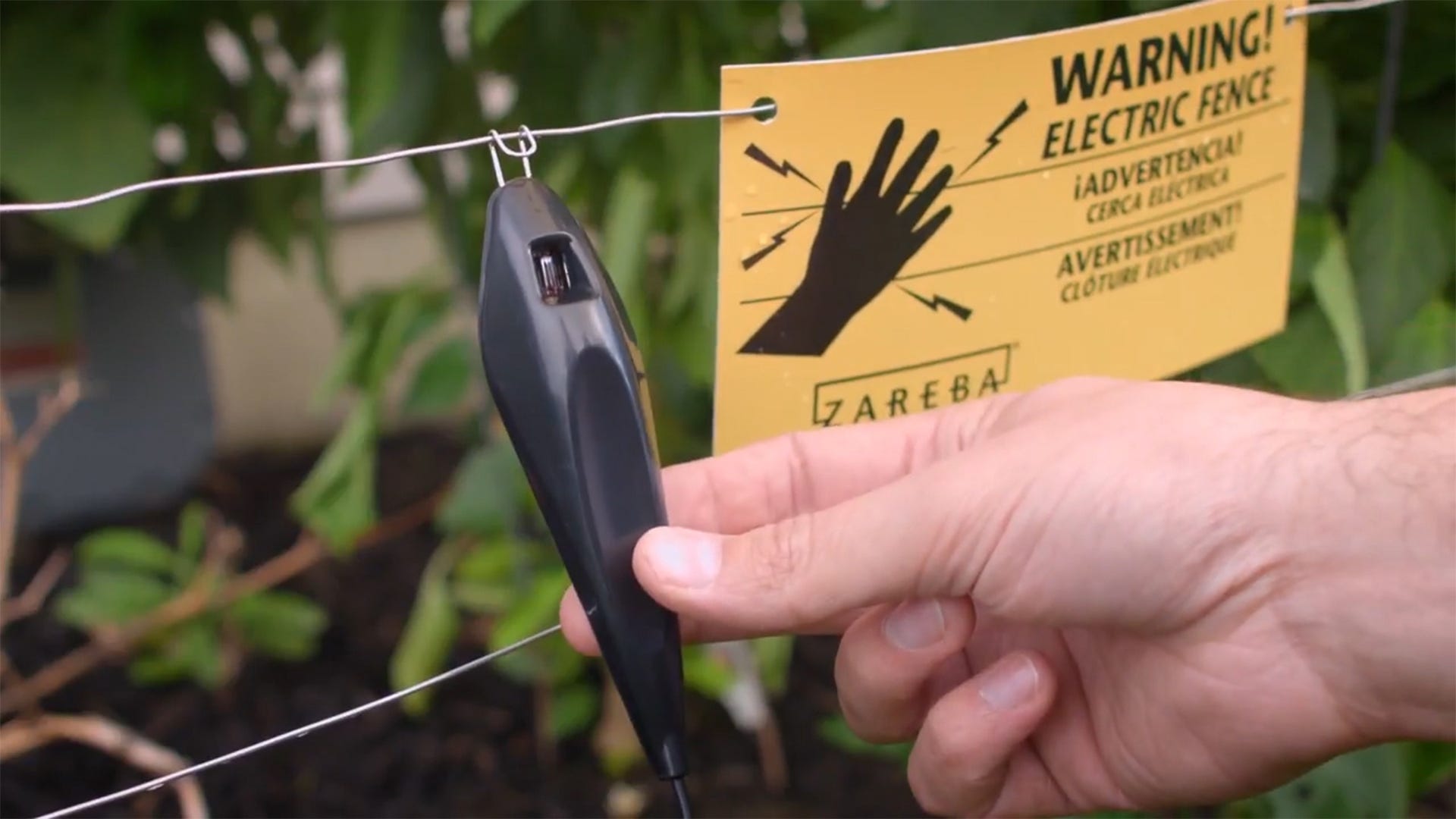 Full Fence System Supplies
Get the most out of your electric fence by taking good care of it, fixing up damage, and replacing the items that you need. At Zareba®, we have it all. This fall, if you need to replace a part of your fence, check out our store. Let us know how you keep your fence long-lasting on our Facebook Page. Stay up to date on our products, the latest tips, and more by signing up for our E-Newsletter.
Keep Your Electric Fence Maintained Every Season