30-Inch Green Garden Fence Post
Earn 80 rewards points on your purchase! Learn More
Lightweight 30-inch fence post, ideal for gardens and temporary fencing
8 clips let you customize fence line-height
Molded clips securely hold electric fence wire or polywire
Constructed with durable green plastic to increase the life of the fence
Ribbed I-beam shafted construction keeps post firmly in place
Green color blends in well with surroundings
Best Used For





Zareba® 30-Inch Green Garden Fence Post
Anchor wire and netting in place with this Zareba® 30-inch Green Garden Fence Post. Its eight molded clips make it easy to customize the height of fencing to match your needs, and they effortlessly hold a wide range of materials. The reinforced plastic construction of this post helps extend the lifespan of your fence, and its green color blends with landscaping and shrubbery, which helps you control the boundaries of your property without altering the visual appearance of the area.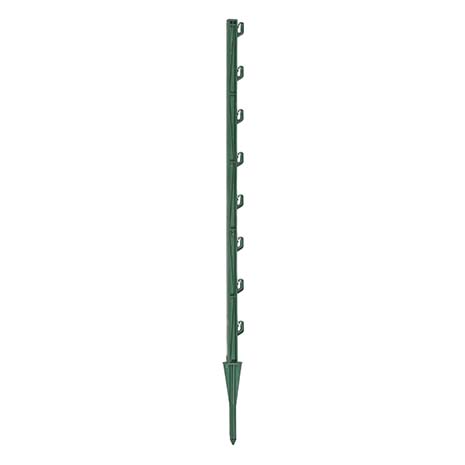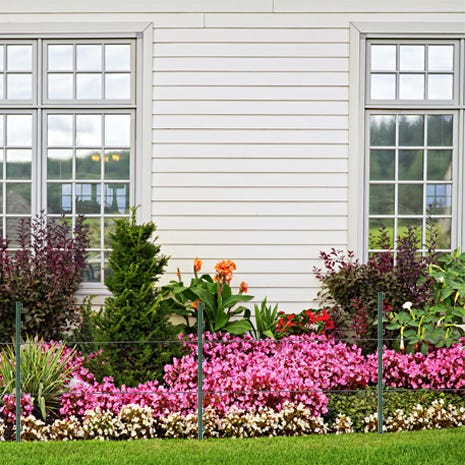 Lightweight and Highly Mobile
Whether you want to keep small pets in a designated space or curious animals such as rabbits and groundhogs out of garden beds, the lightweight design of this fence post is ideal for constructing seasonal and temporary barriers on your property. It features a 6-in stake that is easy to insert into the ground so you can quickly install a fence wherever one is needed, and the ribbed design helps boost stability, ensuring the post remains upright and secure.
Customizable Fencing
The eight clips spread along the length of this garden post let you simultaneously attach multiple wires at regular intervals, and they support a variety of materials, including steel, aluminum, and polywire. Because these molded hooks are easy to work with, you can effortlessly set the height of the finished fence to meet your project and adjust it over time if the need arises. This makes it simple to design an enclosure for holding small pets or set a perimeter that blocks unwanted animals from entering your yard.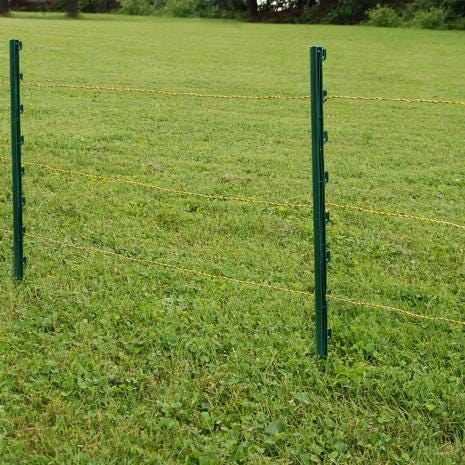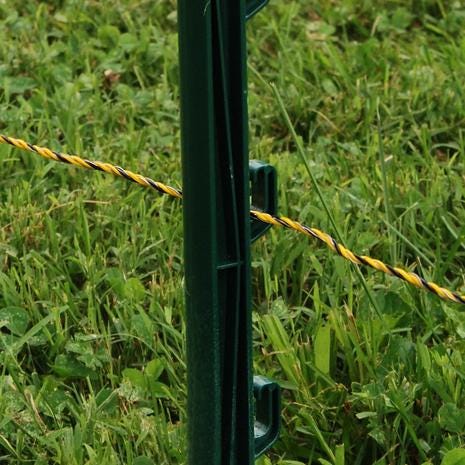 Lasting Durability
Engineered to be long-lasting, this heavy-duty fence post is constructed with reinforced plastic. This insulating material helps prevent the unwanted grounding of electric fences and keeps them functioning as intended. In addition to enhancing safety, the durable plastic boasts a strong UV-resistance, which helps the post withstand damage caused by installation in locations such as lawns and flower beds that receive long periods of sunlight each day.

"These are great little fence posts for the price. They seem really sturdy and I like the multiple levels for the clips."
Zareba® 30-Inch Green Garden Fence Post Product Details
Do you want to know more helpful details about the Zareba® 30-Inch Green Garden Fence Post? Take a closer look at the in-depth specifications for this product.
Zareba® 30-Inch Green Garden Fence Post
Model&nbsp#
P-30G
Materials
Ribbed I-beam shafted construction, durable UV-resistant plastic
Color
Green
Fence Wire Type
Polywire, polyrope, polytape, steel wire or aluminum wire
Zareba® 30-Inch Green Garden Fence Post
Model #
P-30G
Materials
Ribbed I-beam shafted construction, durable UV-resistant plastic
Color
Green
Fence Wire Type
Polywire, polyrope, polytape, steel wire or aluminum wire
Features

Lightweight
Durable
UV-resistant
Built-in insulator clips

Number of Clips
8
Height
30 in above ground, 6 in below