ElectroBraid® Electric Fencing - Black - 1-Pack - All Questions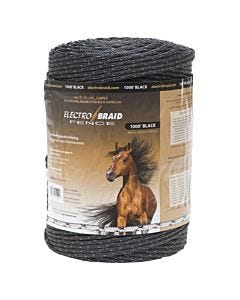 ElectroBraid® Electric Fencing - Black - 1-Pack
I really like the appearance of the electro braid and would like to use it for cattle as well. I only see horses mentioned. While the priority is my horses, is there any reason to fear fencing a couple of cows and calves? No bull's.
Question by: Stan on Apr 28, 2017, 8:00 PM
Electrobraid is not just for horses and may be used to fence in other animals as well.
Answer by: Woodstream (Admin) on Apr 30, 2017, 8:00 PM