Zareba® 6 Volt 3 Mile Solar Replacement Battery - 1-Pack - All Questions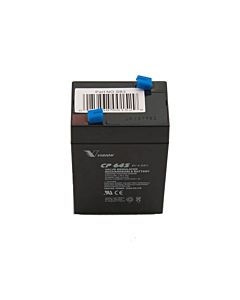 Zareba® 6 Volt 3 Mile Solar Replacement Battery - 1-Pack
what battery is used in the solar chargersp3b
Question by: rick stockstill on Jun 27, 2021, 8:00 PM
Many of our solar chargers use a 6 or 12 volt battery. Please feel free to give us a call at 1-855-592-7322 for assistance.
Answer by: Woodstream (Admin) on Jun 29, 2021, 8:00 PM
I have a Zareba SP3B charger. When I look for replacement batteries all I see is a listing for SP3 without the B. Which battery should I order?
Question by: Alan on Jul 31, 2021, 8:00 PM
The ASB3-2 battery can also be used for the SP3B energizers.
Answer by: Woodstream (Admin) on Aug 1, 2021, 8:00 PM