Zareba® 2 Inch Polytape Splicer - 1-Pack - All Questions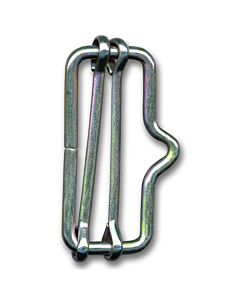 Zareba® 2 Inch Polytape Splicer - 1-Pack
How do you attach gate handle with these? Directions on package are not working.
Question by: Sarah on Jul 28, 2018, 8:00 PM
The polytape will be able to thread through the looped end of the gate handle. This splicer is recommended for connecting one polytape to another without loosing voltage.
Answer by: Woodstream (Admin) on Jul 29, 2018, 8:00 PM