Zareba® Insultube - 50 ft - 1-Pack - All Questions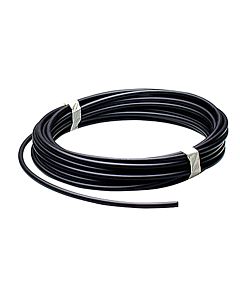 Zareba® Insultube - 50 ft - 1-Pack
can the insultube be buried underground? I will be putting it in conduit under a heavily used gate.
I assume yes, but wanted to clarify.

Question by: shawn on Oct 18, 2020, 8:00 PM
Yes, you may run this underground.
Answer by: Woodstream (Admin) on Oct 19, 2020, 8:00 PM
Can polyrope be passed through this and buried underground to go under a gate? Would there be any voltage drop or chance or shorting?
Question by: George on Sep 22, 2021, 8:00 PM
We do not recommend this as Insultube is not wide enough.

Answer by: Woodstream (Admin) on Sep 23, 2021, 8:00 PM