ElectroBraid® Heavy-Duty Insulator Screw - 1-Pack - All Questions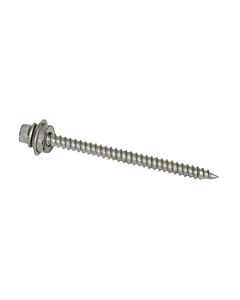 ElectroBraid® Heavy-Duty Insulator Screw - 1-Pack
Why can't you use nails instead of the screws? Would be much cheaper.
Question by: Den on Feb 28, 2020, 7:00 PM
The insulators these are designed to be used with may be put under significant pressure; which screws are better able to withstand and maintain their integrity.
Answer by: Woodstream (Admin) on Mar 1, 2020, 7:00 PM
Your Heavy Duty Black Line Post Insulators specify a 1-inch hex head screw. Do you sell those?

Question by: Darrell Dodds on Aug 22, 2021, 8:00 PM
We do not carry 1-inch heavy-duty screws.
Answer by: Woodstream (Admin) on Aug 23, 2021, 8:00 PM