Zareba® 2 Mile Solar Low Impedance Charger - 1-Pack
Zareba® 2 Mile Solar Low Impedance Charger - 1-Pack
22
4
5
1
Earn 4180 rewards points on your purchase! Learn More
2-mile range
For use with small animals and pets (limited cattle & horse applications)
Weed free fence conditions
.04-joule Output
4-volt battery (included)
Zareba® 2 Mile Solar Fence Low Impedance Charger
Use this highly mobile Zareba® 2 Mile Solar Low Impedance Charger to keep small animals and pets out of your garden and other restricted areas of your property. Since it is solar powered, this fence energizer does not need to be located near an outlet. Move it around your property with its built-in handle to follow your pest problems as they emerge! Additional features include a rugged, weather-resistant case, indicator light and low impedance technology.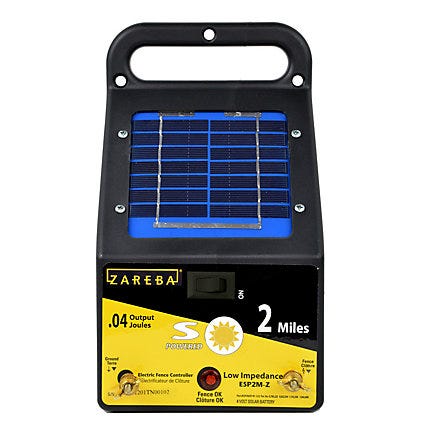 Best Used For



Charger Distance Ratings
The amount of fence line that your Zareba® charger can operate depends on several factors, including the type of fence line you're choosing. Steel wire, for example, carries power further along the fence line than poly fencing. This fence is ideal for light weed or no weed conditions. Vegetation, weeds, and fallen tree branches may limit the distance electricity can be carried along a fence line. Ensure your fence is working to the best of its ability by regularly walking the fence line to check for disturbances.
Zareba® 2 Mile Solar-Powered Fence Charger Distance Ratings
No Weeds
Light Weeds
Heavy Weeds
Steel Wire
2 miles
1 mile
-
Polywire
1 mile
0.5 mile
-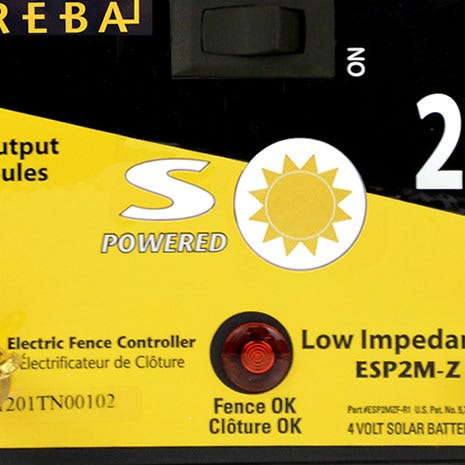 System Indicator Light
The Zareba® 2 Mile Solar Powered Electric Fence Charger features a "Fence OK" indicator light so you know the status of your charger at any time. When your system is powered on, charging, and properly activated, this light will flash.
Solar-Powered Electric Fencing
Solar energy powers your electric fence charger. To prepare your charger for use, switch the on/off button to the "off" position and allow it to receive 3 days of sunlight. Your charger is then ready to use. Place it anywhere along your fence line – its durable case will protect it from harsh weather.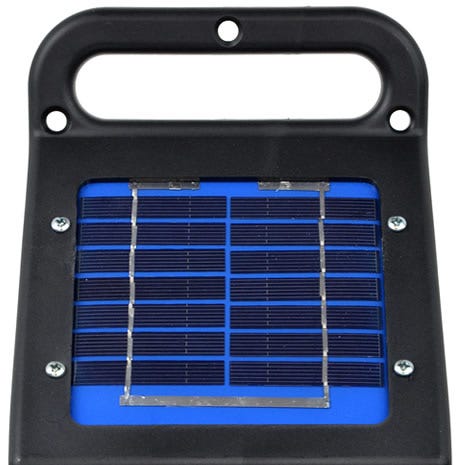 Solar Charger Installation Guide
To properly install your Zareba® electric fence charger, charge it first by exposing it to the sun for 72 hours. After that, mount it and attach connections as directed.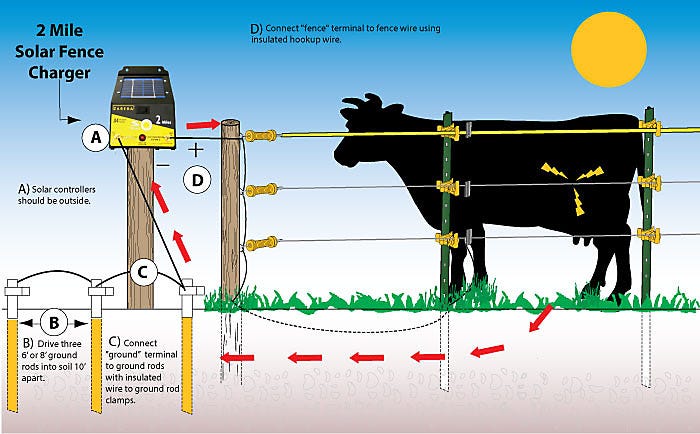 Your charger includes a number of features to make installation easy, including:
No outlets necessary – Place anywhere on your property.
Install on wood posts or flat walls.
Power indicator light to monitor charger status
Note: that every fence system needs a charger along with posts, insulators, and fence wire or poly fencing to be fully functional
Zareba® 2 Mile Solar Low Impedance Charger
Do you want to know more helpful details about the Zareba® 2 Mile Solar Low Impedance Fencer Charger? Take a closer look at the in-depth specifications for this product.
Zareba® 2 Mile Solar Low Impedance Fence Charger
Model #
ESP2M-Z
Output Energy
8.6 KV +/- 20% open circuit voltage
Power Source
Solar panel
Fence Line Types
High tensile steel or aluminum wire, polywire, polyrope and polytape
Tools & Helpful Accessories for Your Fence
Your electric fence line is just one piece of your fence system. You'll need several components and accessories to get your fence into full operation. Check out these other products from Zareba®.

The type of insulator you need depends on your fence post and fence line type. Check out our huge selection.

Even on short fence lines, regular testing is a must. Check out these easy-to-use fence testers.

With poly fencing, you have flexibility with your fencing. Poly fencing is great for rotational grazing.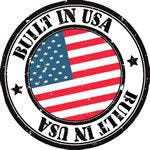 Proudly Built in the USA
This Zareba® fence charger is assembled and packaged at our facility in Tennessee. Zareba® is honored to employ the American workers who construct, test and package our products.

WARNING: This product can expose you to chemicals including lead and lead compounds, which are known to the State of California to cause birth defects or other reproductive harm. For more information go to www.P65Warnings.ca.govwww.P65Warnings.ca.gov.
Zareba® 2 Mile Solar Powered Low Impedance Energizer
Model #
ESP2M-Z
Output Energy
8.6 KV +/- 20% open circuit voltage
Power Source
Solar panel
Fence Line Types
High tensile steel or aluminum wire, polywire, polyrope and polytape
Customer Reviews
0%
of customers
recommend this product