Fi-Shock® 8 ft Galvanized Ground Rod - 1-Pack
Fi-Shock® 8 ft Galvanized Ground Rod - 1-Pack
1
5
5
1
Earn 760 rewards points on your purchase! Learn More
8 ft grounding rod
Use for proper grounding of electric fence energizers
Weight: 6.54 lb
Zareba® 5/8 Inch 8-Foot Galvanized Ground Rod
Complete the circuit of your electric fence and ensure that it's properly grounded with the Zareba® 5/8 Inch 8-Foot Galvanized Ground Rod. This long, durable and easy-to-install ground rod is designed to provide proper grounding for your fence chargers while withstanding the elements and harsh environments.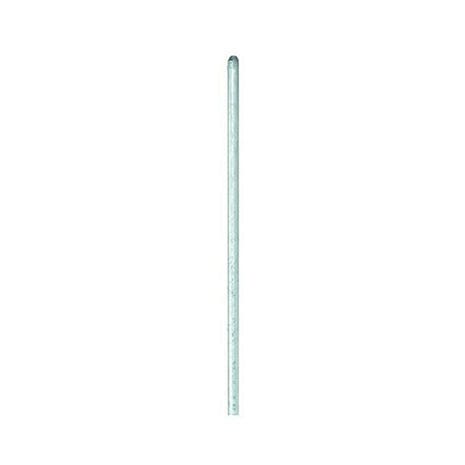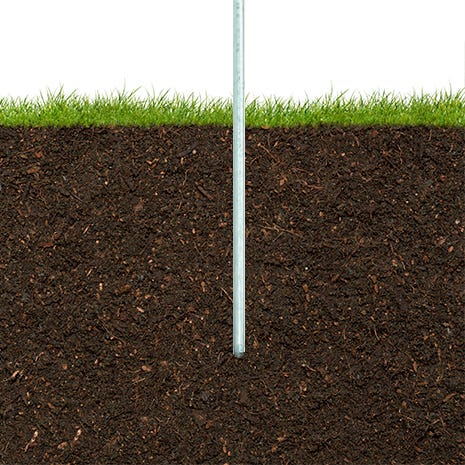 8 Feet Long for Increased Conductivity
This galvanized ground rod is 8 feet long. This extra length helps to offer increased conductivity, ensuring that the electricity flowing through the circuit has a clear route to the ground. Keep your electric fence running at full power with this durable ground rod.
Lightweight and Easy to Install
This 5/8 inch, 8-foot ground rod features a tapered point, which makes it easy to push into the ground. It requires very little effort to install, even in areas where the ground is quite hard and dry. The galvanized steel rod is robust, durable, and can survive prolonged exposure to the elements.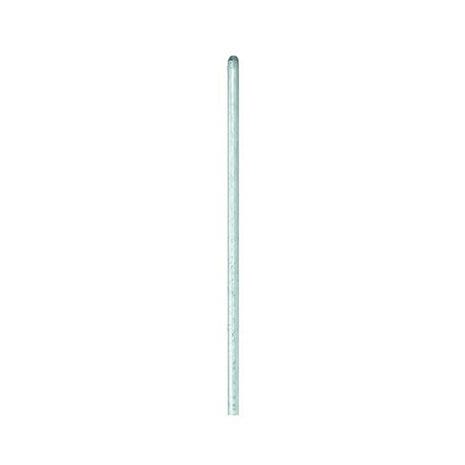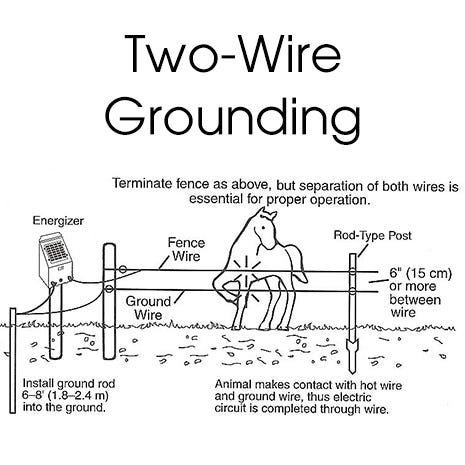 Works with Single and Two-Wire Ground Systems
This Zareba® 5/8 Inch 8-Foot Galvanized Ground Rod is compatible with single and double ground wire systems. Single-wire systems are useful for adding a charged wire to an otherwise uncharged fence, while two-wire systems can be used as containment for animals with long hair, since they are more likely to trigger the system by completing the circuit if they come into contact with the fence.
How to Setup Your Grounding System
Learn how to install ground rods and find out the additional tips and tricks to grounding your electric fence system.

"The rod was just the thing I needed to get the job done. It was very easy to pound into the ground and was shipped quickly."
Zareba® 5/8 Inch 8-Foot Galvanized Ground Rod Product Details
Interested in learning more about the 5/8 inch 8 foot galvanized ground rod from Zareba®? Take a closer look at the in-depth specifications for this product.
Zareba® 5/8 Inch 8-Foot Galvanized Ground Rod
Model #
A-22
Material
Galvanized steel
Length
8 feet
Weight
6.125 lb

WARNING: This product can expose you to chemicals including lead and lead compounds, which are known to the State of California to cause birth defects or other reproductive harm. For more information go to www.P65Warnings.ca.govwww.P65Warnings.ca.gov.
Fi-Shock® 8 Ft Galvanized Ground Rod
Model #
A-22
Dimensions
8 ft x 5/8 in