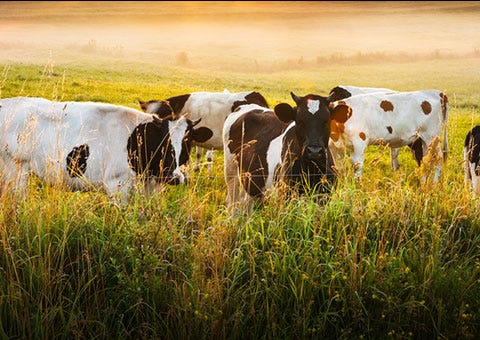 We're On Your Side Of The Fence
The experts in electric fencing for over 75 years, Zareba® manufactures the most comprehensive selection of animal containment solutions in North America.
Our Mission
Our goal is to provide consumers with an unparalleled selection of electric fence supplies and accessories to properly protect their property and livestock.
Leader in Electric Fencing For Over 75 Years


The precursor of Zareba Systems, Northern Signal Company of Milwaukee, WI, was among the first to enter the U.S. electric fencing scene with its Northern Signal and later Electro-Line and Blitzer brands of fence controllers. The company, founded by Ewing Nunn and Frank Schneider, had humble beginnings starting out in the basement of Mr. Schneider's home. The pair encountered little interest from existing fence manufacturers when trying to market their wares, and instead decided to undertake the sale of the fence controllers themselves after finding a distributor in Whitewater, WI. Read More »
&nbsp
Northern Signal Company of Milwaukee, WI was among the first to enter the U.S. electric fencing scene with its Northern Signal and later Electro-Line and Blitzer brands of fence controllers. The company, founded by Ewing Nunn and Frank Schneider, had humble beginnings starting out in the basement of Mr. Schneider's home. The pair encountered little interest from existing fence manufacturers when trying to market their wares, and instead decided to undertake the sale of the fence controllers themselves after finding a distributor in Whitewater, WI.
A new demand for electric fence from gardeners fueled the Blitzer and Electro-Line brand success.Homeowners would string wire around gardens and electrify it to keep pests away like rabbits and dogs.
Established in 1952, North Central Plastics pioneered a better insulator for electric fencing with its manufacturing efforts. The Ellendale, MN company's founders felt strongly that its Red Snap'r plastic electric fence insulators were superior to the long-used industry standard of porcelain at the time. Through much trial and error, North Central Plastics was able to determine the correct type of plastic and injection molding technology to manufacture their plastic insulators. Polyethylene insulators would go on to replace porcelain as the industry standard in the early 1960s.
The Zareba Systems brand began in 1960 when Flo-Tronics, Inc. was founded on January 25th in Minnesota. The company's first headquarters were housed in a 6,600 square foot facility in St. Louis Park, MN, a region with many early ties to agricultural businesses and known as the home of the world's first concrete tubular grain elevator.
The company's early growth came primarily from its proprietary pneumatic conveying systems. However, acquisition and assimilation of other businesses over the years, which included several electric fence system brands, would soon bring the company to the forefront in development of electric perimeter fence and security systems.
Flo-Tronic's path to a future global leader in electric containment would begin with the acquisition of the Hol-Dem brand from Electric Service Systems and Electro-Line and Blitzer brands from Northern Signal Company in 1961. This journey continued with the purchase of ESCO (Electronic Specialties Company), a Chicago, IL manufacturer of electric fence controllers, in October of 1969. After acquisition, Flo-Tronics made the decision to consolidate ESCO's manufacturing operations with the Northern Signal Division offices in Saukville, WI. At the time, the company was producing nearly 100,000 fence controllers annually.
Fi-Shock was founded in 1968 by Tom Boyd in Knoxville, TN. Boyd brought nearly ten years of experience working in electric fence system manufacturing from his past employment experiences working with brands such as Electro-Line and International. The company's name originated from Boyd's first product, a small electric fence charger called "Fido-Shock" which was used to keep dogs from knocking over metal trash cans.
In 1970, Flo-Tronics changed its corporate name to Waters Instruments, Inc. and moved company headquarters from Minneapolis to Rochester, MN. All divisions, including the Northern Signal operations in WI which focused on electric fencing products, were consolidated into the new Rochester facility.
By the early 1970s, Fi-Shock had developed a full line of electric energizers including accessories and grew to be an industry leader in the southeastern US offering complete electric fencing systems. They manufactured the majority of their products and components in-house at their Knoxville manufacturing facility. Hobby farmers and small acreage owners were their main customer audience.
North Central Plastics also added fence controllers to their product line-up in the mid-1970s. They approached Waters Instruments in Rochester, MN to manufacture a private label brand of Red Snap'r fence controllers, first housed inside a metal cabinet. Following advancements in controller design and plastic injection molding, North Central Plastics launched a "new breed" of electric fencers housed inside a totally sealed plastic cabinet.
In 1973, Rutland Electric Fencing was started by Les Dickinson of Rutland, United Kingdom. Dickinson started the company assembling and selling a variety of energizer brands from Australia and New Zealand. However, by 1982, Dickinson had developed his own product line of energizers calling the brand, Electric Shepherd.
The International and Dyna-Charge brands were welcomed into the Water Instruments' brand family in 1981 when the company acquired the Chicago, IL-based International Electric Company. Unlike, previously purchased brands, International and Dyna-Charge were already marketed directly to retailers. The addition of the new brands complemented previously acquired electric fencing product lines such as Zareba Systems that were already focused on larger, private-label accounts.
Hol-Dem brand joined Waters Instruments' electric fencing brand line-up in April 1983 with the purchase of Introl Corporation's electric fence controller business. The brand had previously been briefly owned by Flo-Tronics as Electric Service Systems, Inc. from 1961 to 1962.
The increase in use of solar panels in the 1970s for practical application in remote locations where grid-connected utilities could not exist affordably brought about new opportunity for electric fence controller manufacturers and solar-powered electric fence chargers also soon entered the market. In 1985, Waters Instruments shipped nearly 9,000 solar-powered fence controllers that year. This number would increase to 78,000 by 2009.
Also around this time, the color of Red Snap'r insulators was changed from red to black in 1985 after customers reported hummingbirds and Northern Orioles being electrocuted when they were attracted to the red color of the insulators.
In 1990, Water Instruments, Inc. changed the name of their electric fencing brands division to American Farmworks to provide a more uniform identity to the company's recognized brands including BullDozer, Hol-Dem, Dyna-Charge, and Blitzer. By 1998, the division had expanded its sales efforts establishing a presence in Canada.
Waters Instruments, Inc. changed the name of the American Farmworks division to Zareba Systems in 2000 and launched its new website www.zarbeasystems.com. "Zareba" means a hedged or palisaded enclosure and was chosen to better reflect the company's new target of non-farm customers, like hobby farmers and homeowners, as well as those outside the US.
The Red Snap'r brand of insulators and fence controllers became part of Zareba Systems' electric fencing line-up in 2001 with the acquisition of North Central Plastics of Ellendale, MN. Soon after in 2002, all electric fencing operations for the company were consolidated into the Minnesota facility. This included fabric and poly tape operations from Fall River, MA and electric fence controllers from Rochester, MN.
Rutland Electric Fencing moved to new headquarters in 2002. By this time the Electric Shepherd brand had gained an enviable reputation for quality and reliability across the UK and was the largest manufacturer in the country. Part of the brand's success can be attributed to Dickinson's insistence products be delivered to customers by company-owned trucks on a regular basis. Rutland was beloved for their excellent customer service.
Shortly after the headquarters move, Rutland Electric Fencing Company and the Electric Shepherd brand were acquired by Zareba Systems in September 2004, expanding the company's international presence. At the time, Rutland was the largest manufacturer of animal electric fencing in the UK. The Electric Shepherd brand continues in use today and enjoys a lasting reputation of producing quality, reliable electric fencing products.
In 2005, Waters Instruments made the move to change the company name yet again, this time to Zareba Systems. Previously the company had sold its non-electric fencing divisions in 2001 and acquired two companies in the electric containment business. The name change to Zareba Systems resonated with their new main focus on electric fencing products.
Additionally in 2005, Woodstream Corporation acquired the Fi-Shock brand. Through the Woodstream, the Fi-Shock brand continued to be a major player in the North American electric fencing market.

2010-
Present
In January 2010, Zareba Systems announced a definitive agreement to become a wholly-owned subsidiary of Woodstream Corporation. As a result, the electric fencing brands of Zareba, Blitzer, Red Snap'r, and Rutland joined Fi-Shock in Woodstream's portfolio, in turn making Woodstream the largest electric fencing manufacturer in North America. In addition, in-active brands such as Electro-Line, Blitzer, International, Dyna-Charge, and Hol-Dem would also become part of the Woodstream family under the new acquisition.
Woodstream went on to expand the company's electric fencing products and services and in time, moved manufacturing of all Woodstream electric fence controller brands, including Fi-Shock, Zareba, and Red Snap'r, to the former Fi-Shock facility in Knoxville, TN. Zareba energizer replacement parts were added for sale online in 2011.
In February 2012, Woodstream added another feather to its cap by becoming the exclusive worldwide provider of Nova Scotia-based Electrobraid Fence, the number one choice electric horse fence in North America. Later that year, the company began selling Red Snap'r brand electric fence chargers offering the energizers in solar, AC, and DC-powered versions.
Both the Zareba Systems and Fi-Shock product offerings have proven to be highly complementary and represent an impressive portfolio of products, brands, and intellectual property which have set Woodstream Corporation apart as an industry leader in electric containment.
&nbsp
« Show Less
Family of Brands