Zareba® 25 Mile Battery Operated Low Impedance Fence Charger - 1-Pack
Special Price
$169.99
Regular Price
$220.99
Zareba® 25 Mile Battery Operated Low Impedance Fence Charger - 1-Pack
8
4.8
5
1
Earn 3380 rewards points on your purchase! Learn More
25-mile range
Heavy, weed conditions
For controlling horses, pigs, cows and exotic animals, helps keep out rabbits, skunks, woodchucks and raccoons
12-Volt battery with pulsed DC output (1-second intervals)
Battery not included
Zareba® 25 Mile Battery Operated Electric Fence Charger
The Zareba® 25 Mile Battery Operated Electric Fence Charger can be used to control of all types of animals, even predators. It powers all types of electric fence systems including high tensile, polywire and polytape. This battery powered charger works in heavy weed conditions, maintaining maximum energy on the fence. It is ideal for remote locations or areas without access to AC power.
Safe, effective, high voltage shocks are delivered with digital timing. Indicator light shows fence charger is on and working. Moisture-resistant internal components are housed in a vented weather-resistant nonconductive unit. This charger is built to UL safety specifications.
The Zareba® 25 Mile DC Charger is made in the USA and comes with a 2 year limited warranty that includes damage caused by lightning. Register your charger online at zarebasystems.com.
25 Mile DC Charger At A Glance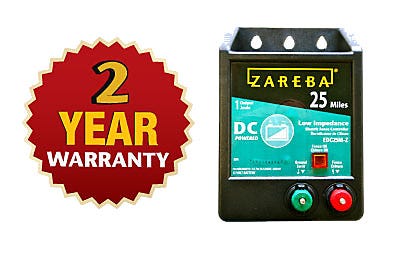 Powers up to a 25 mile range
Works in heavy weed conditions
1.34 stored joules; 1 joule output at 200 ohms
Ideal for remote locations
Powers all types of fences
Use with 10 to 18 gauge wire
For control of all types of animals, even predators
Digital timing
Weather-resistant case
Moisture-resistant internal components
Indicator light showing fence charger is working
Built to UL safety specifications
12 Volt battery required; battery not included
Output voltage no load is 11,460 volts
Comes with a 2-yr warranty that includes damage caused by lightning
Animals Controlled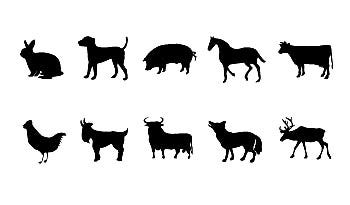 DC Charger Installation Guide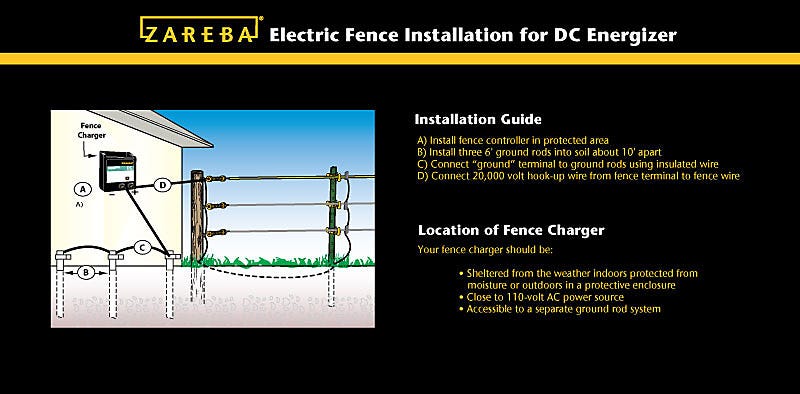 Zareba® is the largest manufacturer of electric fence systems offering durable, reliable electric fence products for all of your animal fencing needs.

WARNING: This product can expose you to chemicals including lead and lead compounds, which are known to the State of California to cause birth defects or other reproductive harm. For more information go to www.P65Warnings.ca.govwww.P65Warnings.ca.gov.
Zareba® 25 Mile Battery Operated Low Impedance Energizer
Model #
EDC25M-Z
Power Source
Battery
Distance Rating
25 miles
Use With
10 to 18 gauge wire
Weather-resistant
Case
Power
1.34 stored joules; 1 joule output at 200 ohms
Customer Reviews
13%
of customers
recommend this product