Zareba® Black Plastic Gate Handle - 1-Pack
Earn 80 rewards points on your purchase! Learn More
Molded of tough, high-quality black plastic
Shockproof thickness for safe handling protection
Fence should have one plastic gate handle for every electrified wire
Steel components provide a durable long-lasting handle
1 gate handle
Zareba® Black Plastic Gate Handle
This durable Zareba Plastic Gate Handle is molded of tough, high-quality plastic. It is designed with shockproof thickness for safe handling protection. Steel components allow for a long-lasting addition to the fence.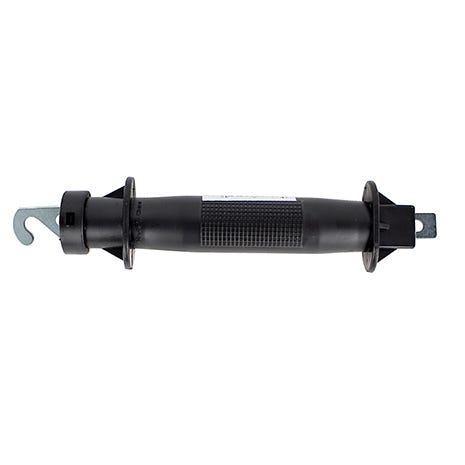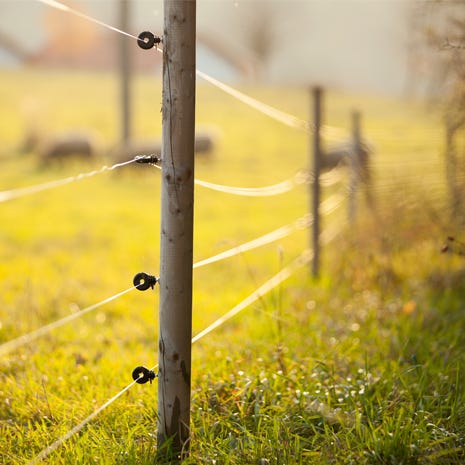 Safe & Easy
Your electric fence gate, if possible, should be placed at corners instead of in the middle of the fence. To prevent animals from rubbing or pushing through a standard gate, an electrified wire can be mounted on the gate itself. For that electrified wire gate, our gate handles are ideal.
Zareba® Black Plastic Gate Handle Product Details
Do you want to know more helpful details about the Zareba® Black Plastic Gate Handle? Take a closer look at the in-depth specifications for this product.
Zareba® Black Plastic Gate Handle
Model #
GHPB
Dimensions
Handle: 8.5" x 1.75" x 1.25"
Materials
Steel, plastic

WARNING: This product can expose you to chemicals including lead and lead compounds, which are known to the State of California to cause birth defects or other reproductive harm. For more information go to www.P65Warnings.ca.govwww.P65Warnings.ca.gov.
Zareba® Black Plastic Gate Handle
Model #
GHPB
Quantity
1 Gate Handle
Dimensions
Handle: 8.5" x 1.75" x 1.25"
Material
Steel and Plastic
Color
Black