Zareba® Yellow 6 Conductor Polywire
As low as
$276.69
Regular Price
$61.49
Zareba® Yellow 6 Conductor Polywire
7
4.3
5
1
Earn 5520 rewards points on your purchase! Learn More
Available - 1 spool, or 5 spools
1320 foot (400 meter) spool of polywire
5 spools (2,000 Meters total)
Contains 6 strands of electrical conductors
Breaking load of 180 lb
Easy to install, repair and splice
Service Experts Available To Answer Your Installation Questions
Best Used For




Zareba® 1320 ft Polywire
Extend your fences with this durable Zareba® 1320 ft Polywire. This aluminum wire is rust-proof and a good conductor. It's suitable for use on all fence post types and performs well even in adverse weather conditions. This wire works well with plastic or ceramic insulators for flexibility in installation. 5 spools.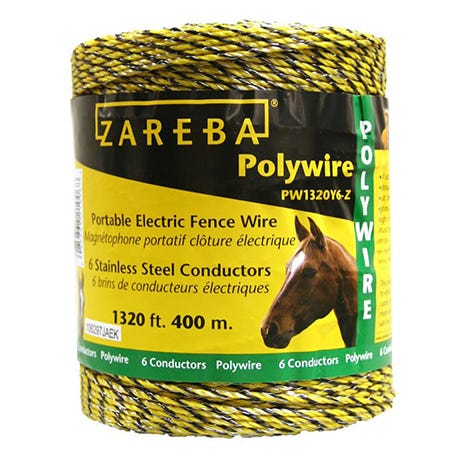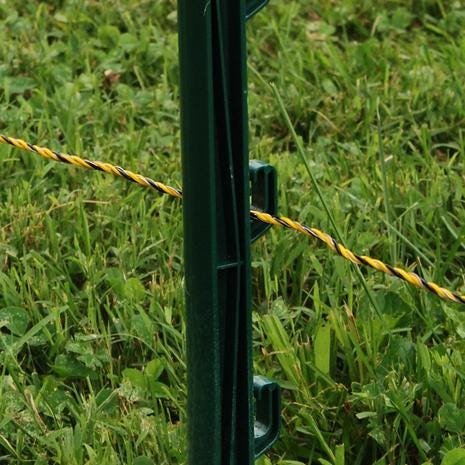 Highly Visible Yellow Wire
This lightweight Polywire features yellow and black insulation, making it more visible than many traditional alternatives. This means you can use it for temporary grazing areas or pet control. The eye-catching yellow stands out against grass and other natural backgrounds.
Will Not Rust
Polywire is lightweight, durable, and will not rust. This makes it a good choice for outdoor, aboveground use. Mark out temporary grazing grounds with this weather-resistant wire.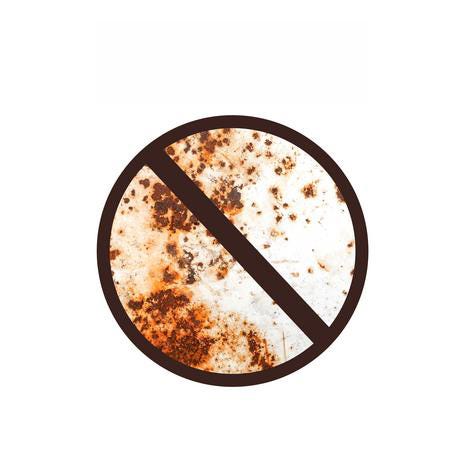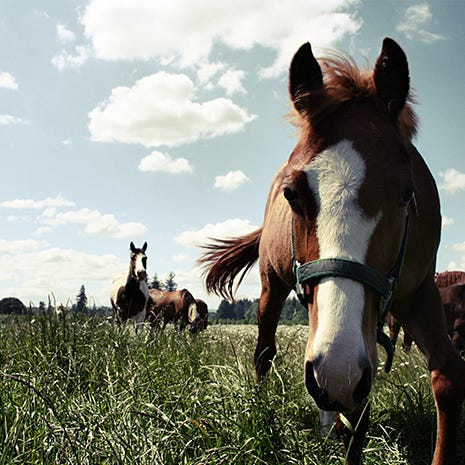 Robust Temporary Fence Wire
Polywire is designed for use with low impedance fence chargers and cannot be used with a continuous output charger. The wire has a breaking load of 180 lb, and is intended for short-term use, but can be used in conjunction with a stronger, more permanent fence. Zareba® fencing is durable and works as a good deterrent to stop horses and other animals from straying outside of their designated grazing area.
Easy-to-Install and Repair
Zareba® Polywire is sold in large spools of 1,320 ft, offering a convenient way to mark out big fields. Polywire is easy to reel out, install, splice, and repair when needed, and reel back in for future use. The wire is woven with 6 strands of electrical conductors to pass current over long distances. Since the wire is made up of several strands rather than one thick core, it can be reeled in and out repeatedly without fear of kinks or nicks causing damage to the conductive core.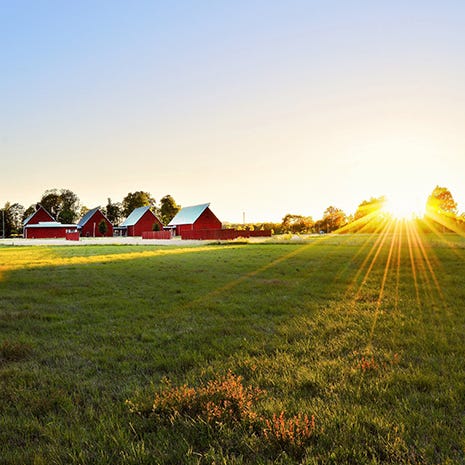 "I really like how easy the wire is to install. This is good and is also a strong conductor."
Zareba® 1320 ft Polywire Product Details
Do you want to know more helpful details about the Zareba® 1320 ft Polywire? Take a closer look at the in-depth specifications for this product.
Zareba® 1320 ft Polywire
Model #
BPW1320Y6-Z
Length
5 spools - 2,000 meters total
Breaking Load
180 lb
Conductors
6
Features

Lightweight
Easy-to-install
Repairs and splicing are simple
Will not rust
Highly visible

WARNING: This product can expose you to chemicals including chromium, which is known to the State of California to cause birth defects or other reproductive harm. For more information go to www.P65Warnings.ca.govwww.P65Warnings.ca.gov.
ZAREBA® 1,320 FOOT POLYWIRE
Model #
PW1320Y6-ZC
Available Spool Quantity
1 spool, or 5 spools
Length
1 spool - 1,320 ft / 400 meters, 5 spools - 2,000 meters total
Breaking Load
180 lb
Conductors
6
Colors
Yellow and black
Features

Lightweight
Easy-to-install
Repairs and splicing are simple
Will not rust
Highly visible

Uses

Temporary fencing
Rotational grazing
Controlled grazing
Add on to a pre-existing permanent fence
Customer Reviews
0%
of customers
recommend this product