Zareba® ThoroughBraid 12 Strand Heavy-Duty Polybraid - 600 Feet
Earn 3200 rewards points on your purchase! Learn More
600 feet of highly visible fence line for permanent fencing
Features 12 strands of woven, conductive stainless-steel wire
Flexible braid design for animal safety
Rust free & stabilized for long life
For use with pulse type energizers
Includes a 5-Year Limited Warranty
Best Used For


Zareba® ThoroughBraid™ 12 Strand Heavy-Duty Polybraid – 600 Feet
ThoroughBraid™ is the latest in permanent tensioned electric fencing innovation from Zareba®. This 600 ft white ThoroughBraid™ spool features 12 strands of woven, conductive stainless steel-wire. When used with pulse type energizers, ThoroughBraid™ serves as both a physical and psychological barrier that horses learn to respect.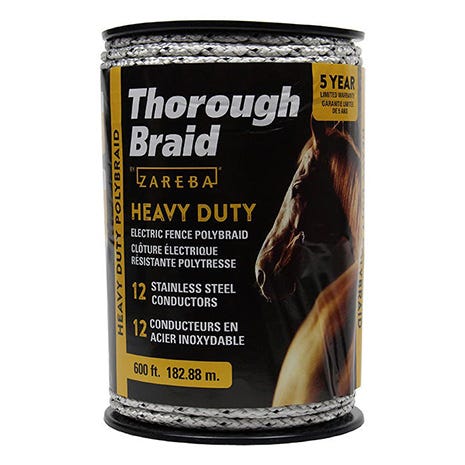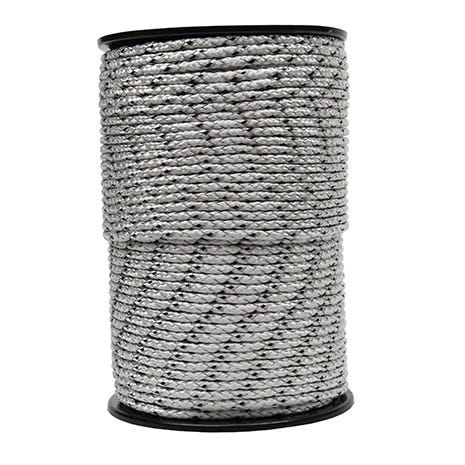 Safety Tested to Ensure Quality
ThoroughBraid™ is safety tested to ensure quality. This unique product is designed to last the lifetime of the fence and is backed by a 5-year limited warranty. Enjoy a highly visible permanent fence that has flexibility and safe design, while resisting breakage from weather and stress. Extend the life of your fencing with our rust-free ThoroughBraid™ wire, which is UV-stabilized for a longer life.
Physical & Psychological Barrier
Unlike rigid fences, ThoroughBraid™ is not only sturdy and flexible, but teaches horses to stay back. Horses learn to respect the electric shock delivered by the fence system and will not go near the fence after receiving that first shock. While harmless, the brief shock deters horses from wanting to jump over, rub against or chew on the fence.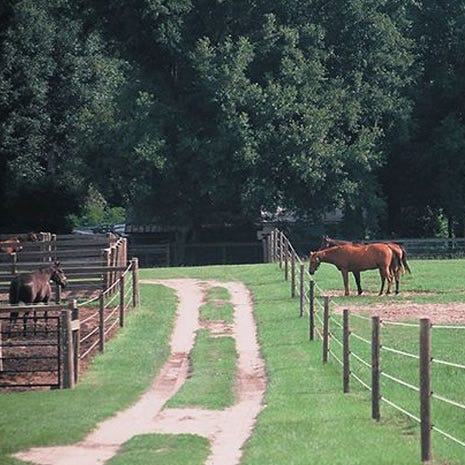 Zareba® ThoroughBraid™ 12 Strand Heavy-Duty Polybraid – 600 Feet Product Details
Do you want to know more helpful details about the Zareba® ThoroughBraid™ 12 Strand Heavy-Duty Polybraid – 600 Feet? Take a closer look at the in-depth specifications for this product.
Zareba® ThoroughBraid™ 12 Strand Heavy-Duty Polybraid – 600 Feet
Model #
PB600W12-Z
Line Length
600 ft
Line Thickness
.25 mm
Materials
Stainless Steel
Zareba® ThoroughBraid™ 12 Strand Heavy-Duty Polybraid – 600 Feet
Model #
PB600W12-Z
Line Length
600 ft
Line Thickness
.25 mm
Materials
Stainless Steel