Zareba® 200 Mile AC Powered Low Impedance Charger - 1-Pack
Zareba® 200 Mile AC Powered Low Impedance Charger - 1-Pack
19
4.4
5
1
Earn 11180 rewards points on your purchase! Learn More
Features 15 output joules
For use on up to 200 miles of steel fencing
The most powerful U.S.-built electric fence charger available
Helps to contain cattle, horses, pigs, sheep, goats, exotics
With a properly designed fence, use to keep out predators and other unwanted wildlife
Best Used For




Zareba® 200 Mile AC Powered Electric Fence Charger
The Zareba® 200 Mile AC Low Impedance Fence Chargeris built in the USA and delivers shocking power to up to 200 miles of electric fencing. Use it to keep predators out of your pastures while working to control all your livestock. It's also powerful enough to allow you to be worry free when operating in heavy or wet weed conditions. This charger purchase also includes Zareba® Storm Guard lightning protection. The EAC200M-Z is protected by a 3-year limited warranty when registered online.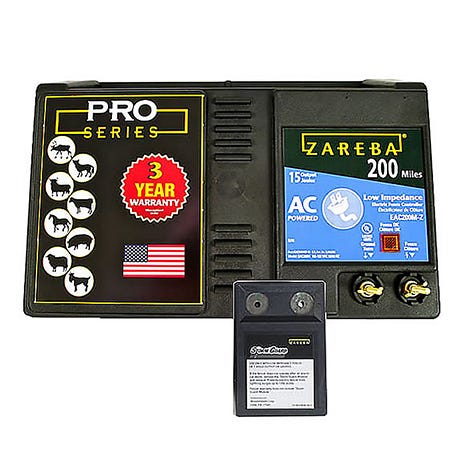 Charger Distance Ratings
The amount of fence line that your Zareba® charger can operate depends on a number of factors, including the type of fence line you're choosing. Steel wire, for example, carries power further along the fence line than poly fencing.
Zaareba® 200 Mile AC Powered Fence Charger Distance Ratings
NO WEEDS
LIGHT WEEDS
HEAVY WEEDS
STEEL WIRE
200 miles
100 miles
50 miles
POLYWIRE
100 miles
50 miles
25 miles
Keep the Fence Clear
With this AC electric fence charger from Zareba®, you can power up to 200 miles of steel fence wire. Vegetation and weed conditions or fallen tree branches may limit the distance electricity can be carried along a fence line. Make sure to regularly walk your fence line to check for intrusions on the line.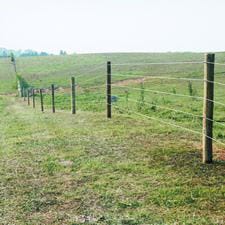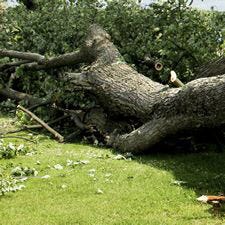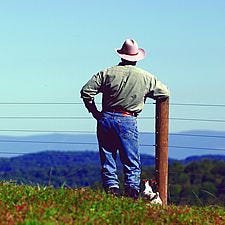 AC-Powered Electric Fencing
To power your charger, plug it into a standard 2-prong electrical outlet. Since your charger requires an electrical connection, be sure to protect it and the electrical outlet from severe weather by properly placing it in a secure location.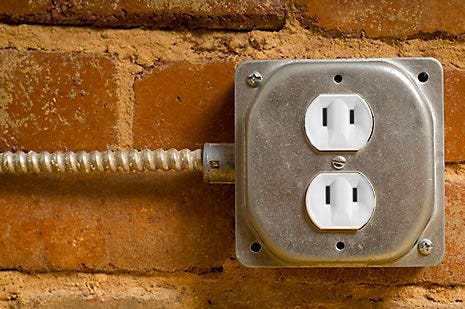 Animals Controlled
Your Zareba® 200 Mile Charger can be used in conjunction with fencing to successfully contain or exclude a number of animal types, including bulls, cattle, exotics, goats, horses, pigs, predators and sheep.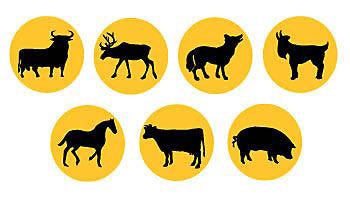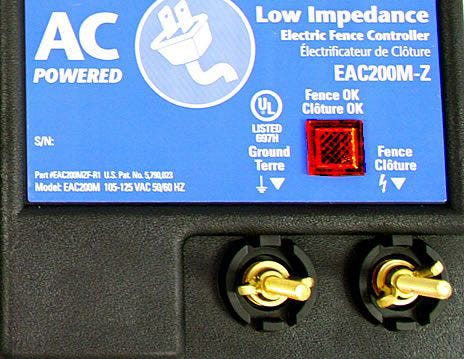 System Indicator Light
The Zareba® 200 Mile AC Powered Electric Fence Charger features a "Fence OK" indicator light. When your system is properly activated, this light will flash.
Mounting is Easy
Quickly mount your charger by hanging it from the holes in the back of the charger case. By offering multiple mounting holes, you can easily attach it to a wall, hook it on a post or install it inside a protective cabinet.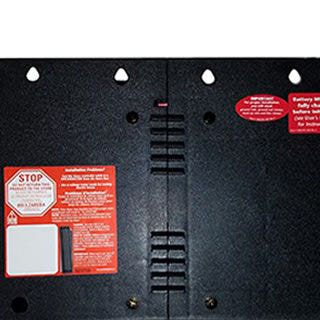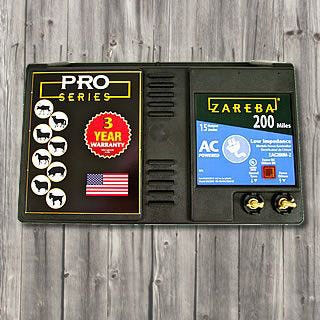 Free Storm Guard Included
Your 200 Mile AC Charger from Zareba® comes with a Zareba® Storm Guard, which helps protect fence chargers from lighting damage. This device attaches quickly and easily to the ground terminals of your Zareba® charger. When attached, it protects lightning up to 6,500 peak amps, 1,250 peak joules and clamping voltage of 8,250 volts.

"Wow what a change in my high tensile fence. Have not had any cattle get loose through the fence once starting this unit up. … Cattle learn to respect this fast once they get shocked by it."
AC Charger Installation Guide
To properly install your Zareba® electric fence charger, it must be set up in a sheltered location close to an electrical outlet and be attached to a ground rod system.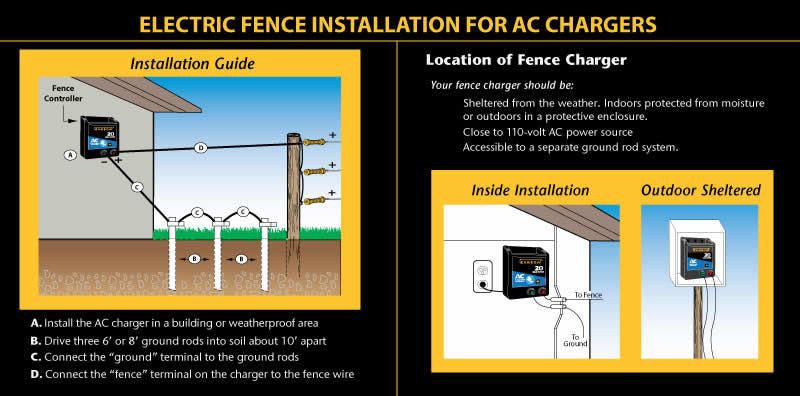 Zareba® 200 Mile AC Powered Charger Product Details
Interested in learning more about the 200 Mile AC Powered Charger from Zareba®? Take a closer look at the in-depth specifications for this product.
Zareba® 200 Mile AC Powered Low Impedance Electric Fence Charger
Model #
EAC200M-Z
Output Energy
15 joules
Power Source
AC Plugin
Volts
115 Volts
Distance Rating

Steel Wire: 200 miles (no weeds), 100 miles (light weeds), 50 miles (heavy weeds)
Polywire: 100 miles (no weeds), 50 miles (light weeds), 25 miles (heavy weeds)

Animals Controlled
Bulls, cattle, exotics, goats, horses, pigs, predators and sheep
Video Tips: Installing Your Charger
Learn how to properly and safely install your electric fence charger with this video. Be sure to consult your instruction manual during installation.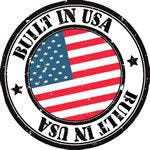 Proudly Built in the USA
This Zareba® fence charger is assembled and packaged at our facility in Tennessee. Zareba® is honored to employ the American workers who construct, test and package our products.

WARNING: This product can expose you to chemicals including lead and lead compounds, which are known to the State of California to cause birth defects or other reproductive harm. For more information go to www.P65Warnings.ca.govwww.P65Warnings.ca.gov.
ZAREBA® 200 MILE AC POWERED LOW IMPEDANCE ELECTRIC FENCE CHARGER
Model #
EAC200M-Z
Output Energy
15 joules
Power Source
AC Plugin
Volts
115 Volts
Fence Line Types
High tensile steel, aluminum wire, polywire, polyrope, polytape
Distance Rating

Steel Wire: 200 miles (no weeds),100 miles (light weeds), 50 miles (heavy weeds)
Polywire: 100 miles (no weeds), 50 miles (light weeds), 25 miles (heavy weeds)

Animal Control
Bulls, cattle, exotics, goats, horses, pigs, predators and sheep
Additional Features

Bonus: Free Zareba® Storm Guard included
"Fence OK" indicator light shows when EAC200M-Z is in operation
For use in heavy vegetation conditions, including wet weed conditions
115 volt, 60 cycle; pulsed output (1-second intervals)
UL listed
Digital timing
Fuseless design
Durable cabinet protects the circuitry from weather extremes
Register within 30 days of purchase to activate 3-year warranty for ultimate peace of mind
Built in the USA

Precautions

Consult manual for installation procedures and complete list of precautions
Requires ground rod installation for proper operation
Use an electric fence tester to monitor fence status
Customer Reviews
0%
of customers
recommend this product