Make a Plan: Prepare for Electric Fence Construction
Fencing in a new area may seem like a straightforward task, but there are many considerations to remember when planning where to place the fence line.
We previously outlined the key preparations you need to make in the earliest stages of electric fence planning. To sum up those fence planning tips, you should:
Check local regulations on fencing (and consult your neighbors)
Seek out rebates and tax credits that may help you pull down your cost
Draw out your fence plan and determine gate locations
Check survey maps and find all boundary stakes
Plan your fence based on the livestock needs
Determine your fence length for ease of ordering (remember add each strand to the total length)
Pick the components for your system
Gather all the needed tools for fence installation
With all those factors taken care of, it's time to begin the pre-installation of your fence. Here are your last minute must-dos.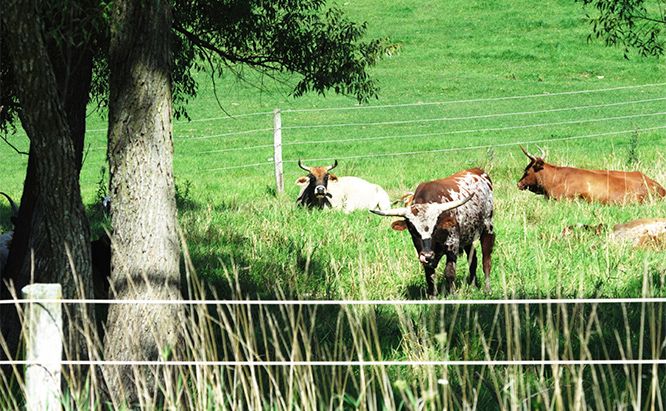 MOWING AND CLEARING
Along the route of your new fence, you'll need to mow grass or weeds and clear unwanted brush and trees. At least for the initial installation, you will also want to have an outlying path established to allow you to move equipment into the area.
Later on, you'll need this border path to remain clear so you can continue to access the fence for regular vegetation removal. Continuing to keep this area clear also makes it easier for future fence maintenance, too.
Remember that vegetation removal is very important since weeds can impede an electric current in your electric fence.
FENCE POST INSTALLATION
There are a number of fence post styles available for electric fencing. Wood posts are incredibly popular and extremely long lasting. T-posts are easy to install, but may not be good for certain livestock or if you want a long-lasting fence.
Whichever style you pick, know that installing the fence posts are a project in themselves and they need to be installed before stringing electric line. Wood fence posts should be sunk at least four feet into the ground, so a post-hole driver is a must. That will often mean scheduling and renting this piece of equipment. As mentioned earlier, driving t-posts is easier, and can often be done with the skilled operation of a bucket loader and a special post-driver kit.
STAGING AREA
There are a lot of components to deal with when setting up an electric fence. You'll have spools of fence line, bags of insulators, buckets of nails or staples, reels of insulated wire and any number of additional pieces for specialty needs you'll have for gates, line tightening, splicing, grounding systems and so on.
All these components makes organization a big help. Clearing out a work space in the barn or workshop is good. Another option is to load everything you need into a trailer that you can tow to the installation area. Having everything immediately on-hand can save a lot of time.
TOOL CHECK
Installing a fence requires a few tools, so be sure you've got everything you need and they're in good shape.
Hammer – Where would you be without a good hammer? You'll use this a lot while installing insulators on wood posts. Even beyond that, you're wise to keep one handy.
Pliers – Pliers are always helpful in a fence install. Grab both needle-nose and blunt end pliers because they're both helpful for twisting wire, making extractions and holding line.
Clippers – Your fence type will dictate the type of clippers you'll need. Most poly fence lines can be cut with shears. Wire lines may need heavy-duty pliers with a cutting edge.
Prybar – Removing staples and nails will keep your posts clear of livestock hazards. Beyond that, a good prybar has dozens of uses and it's always good to have nearby.
Crimping tool (High tensile only) – If your fence is using high-tensile wire, then you'll need a crimping tool to make safe and lasting splices.
Fence Tester – When everything is hooked up and you're ready to turn on your fence, a fence tester is important to check for adequate voltage.
De-reeler – With a spinning jenny, you'll be able to payout fence line easily without tangles or kinks.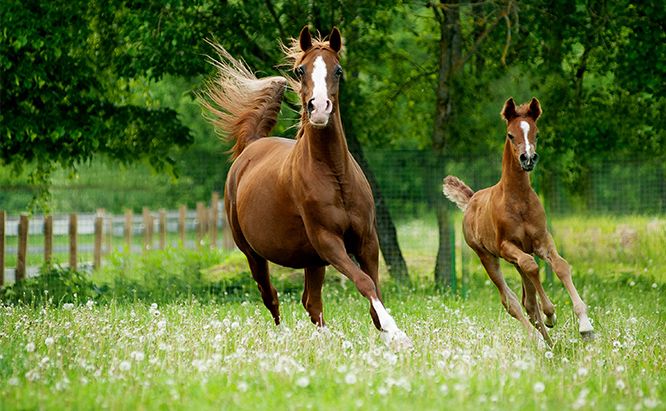 INVENTORY
As your fencing supplies arrive from ZarebaSystems.com, it's a good time to double-check what you've ordered. Do you have enough insulators to cover every line on every post? Will you have the right length of fence? What about the specialty insulators for end posts? And all the wire you need to extend your fence around gates.
Make time to recheck your plan for anything you've forgotten and put in a last-minute order to get the parts you need right away.
CHARGER PLACEMENT
If you're installing an AC (plug-in) energizer for your fence, go ahead and mount it now. You'll want to make sure its close enough to an outlet and have a plan for how your hookup wires reach your fence and ground-rod system.
For a solar energizer, you'll want to get that installed in an area that gets sun all day without being blocked by shade trees or other objects. You also don't want to set it too far away to make it easy to check when you're at the barn or delivering feed. Most solar chargers can be mounted on a fence post, pole or t-post.
DC (battery) chargers require the least amount of planning. You can mount them on any fence post and place them anywhere you want, though, somewhere close is always good to allow for easier monitoring.
GROUND RODS
Your ground rod system is vital to the operation of your fence, so successfully installing your ground rods should be a top priority. You can drive these rods at any time during fence set up, but it's easiest after a soaking rain. If that's not possible, thoroughly wet the area and begin driving them into the soil.
Ground rod installation is thoroughly covered in the Zareba® Installation Guide, which also explains all the details of electric fence building.
LIVESTOCK PLAN
Before you begin the process of building a fence, you may need to set up a temporary area to corral your livestock while you work on the project. For example, you'll want them out of the way while tearing down the old line or if you're bringing in equipment for fence post installation. A simple solution (and one that will get them used to electric fencing) is to set up a one-line temporary electric fence inside the main fence you're assembling.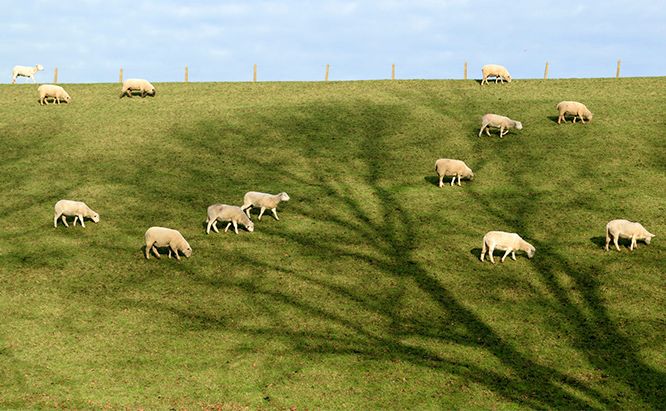 PLANNING AHEAD FOR YOUR FENCE
Taking these and other matters into consideration during the planning phase of fencing will help to avoid any future problems and lessen the burden if any issues do arise.
Do you have additional tips to make planning a fence line a breeze? Let us know the next time you visit Zareba® on Facebook. You can also subscribe to the Zareba® eNewsletter for links to articles like this and helpful product announcements.
Do you have questions about installing and maintaining Zareba® products? Reach out to our dedicated Consumer Care Team at 855-5-Zareba!