It's pretty easy to overlook the agriculture industry in America when you're not seeing it or working on the farms – but it's one of the most important aspects of our country in terms of providing us with resources. Celebrated annually in March, National Agriculture Day is a day to recognize, celebrate, and research the important contributions of the agriculture industry and how the industry directly impacts our lives. Learn about how vital the agriculture community is and some interesting facts that you might not have known about American agriculture here.
Agriculture in America
Agriculture is defined by the process of producing food and other products by growing plants and raising animals – or in other words, farming. Although farming has been around since the beginning of time, industrial agriculture began in the early 1900s. This was during the industrial boom and the new developments of machinery and technology. This really allowed the meat and livestock industry to rapidly grow in a rather short amount of time.
That was not sustainable, however, as it had detrimental effects on the environment and those who worked in the industry. America changed to a cleaner way to produce meat and products by moving towards more sustainable techniques that ensured the well-being of the environment, animals, and farmers. Plus, this model helps provide a more effective and permanent business model for farmers.
In 1973, National Ag Day was founded by the Agriculture Council of America to bring awareness to the role of agriculture in modern society. Too many people underestimate the role and huge contributions agriculture has on them – so this day aims to change people's mindset. It also brings attention to the potential careers and opportunities that agriculture can give someone. So many young people go through the education system with little knowledge about agriculture, so it limits opportunities. National Ag day tries to shed some light on these not-so-typical career and educational choices that will keep the industry sustained and successful.
Fast Facts About Farming
Almost everything that we eat, use, and wear on a day-to-day basis comes from American farms. Despite only about 2% of the U.S. population being represented as farm and ranch families, the ag industry is a vital link for our lifestyle and sustainability.
Although you might not live in the rural countryside to see the miles and miles of fields, there are about 2 million farms spread throughout America's landscape. One singular U.S. farm can feed up to about 166 people annually. That's a ton of farms that are constantly providing products. The most popular products in America are cattle, calves, corn, and soybeans.
Agriculture is a diverse industry that is different from location to location in the United States. Here are some fun facts about American agriculture:
One acre of land can produce 821 pounds of cotton, 2,784 pounds of wheat, and 50,000 pounds of strawberries.
Iowa produces the most chicken eggs out of every state.
98% of the ranches in New Mexico are family owned and have been handed down by multiple generations.
Close to half of Colorado's land is used for agriculture production.
Agriculture employs about 24 million Americans.
A day's production of a high-producing dairy cow can result in 8.7 gallons of ice cream.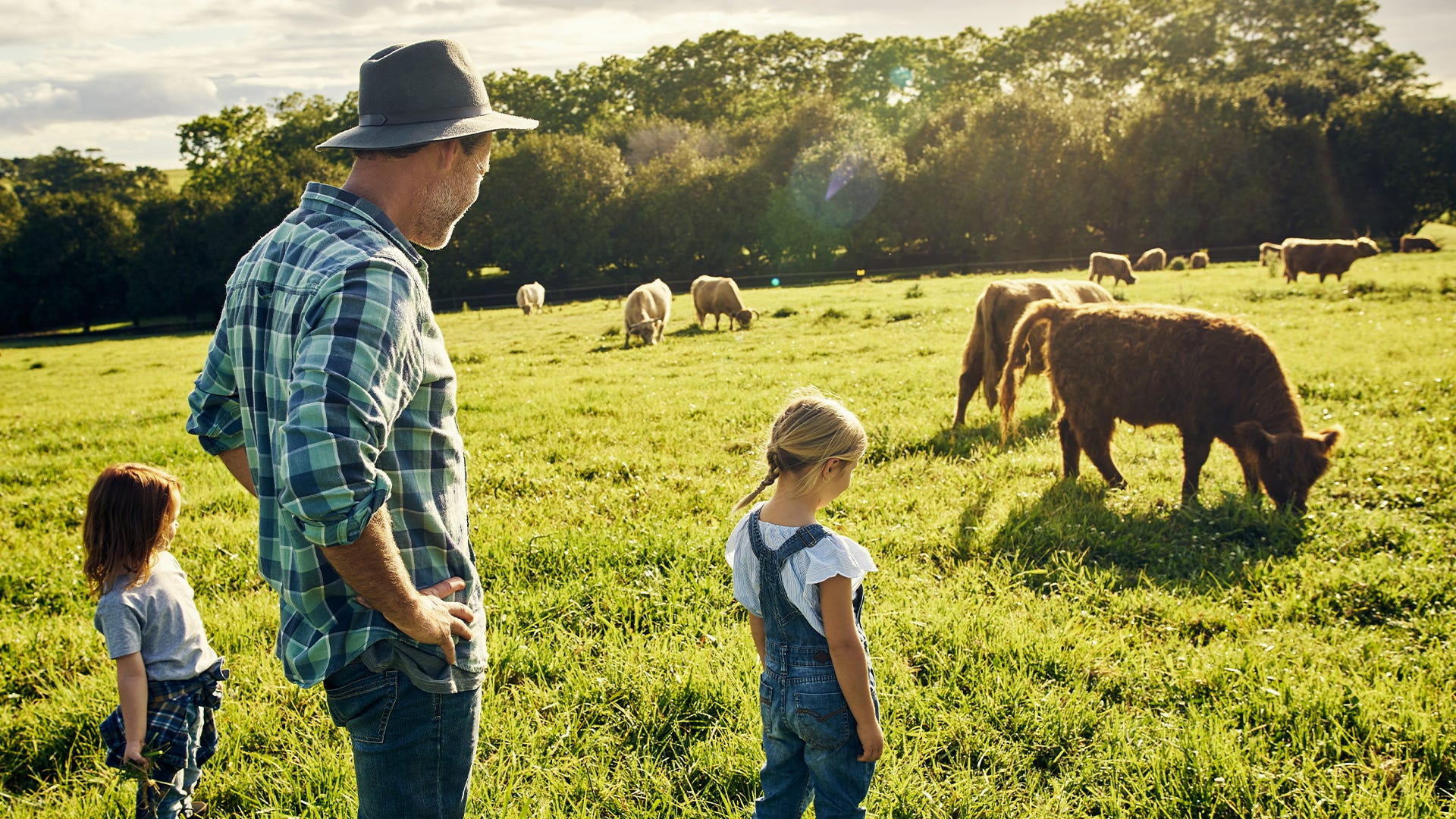 Getting Involved
Agriculture is such a distinctive industry in this country. So what can you do help the industry this Ag Day? The best thing you can do is get involved. Spread positive messages about agriculture, support your local farmers, and stay up to date with the latest agriculture laws and legislations. Share your agriculture day stories and activities with us on our Facebook page! At Zareba® we are dedicated to supporting the agriculture industry the best we can.
Top Picks for You