OUR BRANDS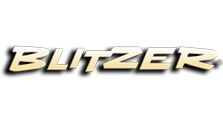 Blitzer® Electric Fence Chargers and Electric Fence Accessories
As one of the earliest electric fence brands, Blitzer® has delivered electric fencing to consumers across North America since 1937. Blitzer® electric fencing can be used for a variety of livestock on the farm. Blitzer® products are sold exclusively in select Mid-States stores across the U.S.
Why You Should Go with Blitzer® Products
Since the 1930s, the livestock industry has been able to count on Blitzer®. With a proven track record for quality products and unparalleled customer service, Blitzer® has remained the industry standard in electric fencing. To maintain that reputation, Blitzer® remains focused on its four core values: Read More »
Product Options – Blitzer® is all about options. Your livestock and terrain may require a unique approach, so Blitzer® has focused on developing a wide selection of products to meet those needs.
Help for You – If you have questions during installation and the maintenance of your Blitzer® products, know that there are a variety of resources available. Visit the electric fence Learning Center, explore the YouTube page of our sister company, get more help on the Hobby Farm Blog or speak to a live person on our Consumer Care Team. At every turn, Blitzer® is ready to help you with your fence!
Standing Behind Quality Products – From the beginning, the Blitzer® company goal has been to provide the highest quality fence chargers and electric fence supplies to the farmers and homeowners who rely on them. Blitzer® confidently backs its products with a worry-free shopping policy. Free extended warranties are also available on some products when properly registered.
Continue to Innovate – The company that launched the Blitzer® line was one of the original innovators in the electric fencing industry, releasing its first fence products in 1937. Since that time Blitzer® has remained on the forefront of the electronic containment market. With Blitzer®, you can expect the latest tech advances that focus on keeping you, your livestock and your property safe.
« Show Less
WHERE TO BUY
Midstates Exclusive Brand
Find Store »